350 Bourke Street
Melbourne
Victoria
3000
AU
NeXxt To Skin is a Melbourne based online lingerie boutique. Every piece of Lingerie released under our label is designed, crafted and inspected to ensure best quality product is delivered to our customers.
Our products are comfortable, fashionable and top of all affordable !
More than a foundation garment, lingerie is a way to express your personal identity and sense of self esteem and it is for everybody regardless of age, size, gender, race etc..
As the saying goes there's no such thing as too much lingerie !! Happy shopping.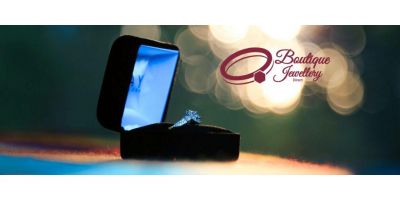 Melbourne VIC, Australia
0 km
Boutique jewellery Direct is one of the finest e-commerce jewellery stores for those who need more variety as per their style; also we provide huge variety of products. Products Specially designed for women and girls, All jewelries give the brightness to their styles.
Boutique jewellery is one of the finest e-store products, all products are Genuine and also some products are featured with Swarovski Crystals. Products like Accessories- Belts, Cufflinks, pens,Bracelets-Lampwork Bracelets, Mesh bracelets, Bangles and cuffs, Charm Bracelets, Leather Bracelets,Tennis Bracelets, Wrap bracelets, Earrings-Hoop Earrings, Stud Earrings, Sterling silver Earrings, Drop Earrings, Heart Earrings, Pearl Earrings, Necklaces- Sterling silver pendent Necklaces, Inspirational Necklaces, Long Necklaces, Rings- Engagement Rings, Pearl Rings, Stackable Rings, Statement Rings,Sets-Boxed Gift Sets, Sterling Silver Sets, Genuine Leather Sets, Watches collection.